Come check us out at the different events we are attending
Tennessee RV FlexArmor is an amazing company to visit if you are looking for protection for your RV. Their products provide superior protection against damage and wear and tear, and they have a full line of products designed specifically for RV use. David and Stacy also attend various events throughout the year to showcase their products. Visiting these events gives you the chance to get up close and personal with the products and ask any questions.
At these events, Tennessee RV FlexArmor also offers demonstrations of how their products work, allowing you to see how they can protect your RV from the elements. You can also learn more about the company and the products they offer, and even pick up some tips and tricks for your own RV. Plus, you can even take home some of their samples for free.
Visiting Tennessee RV FlexArmor events is a great way to get your questions answered and to learn more about the products they offer. Plus, you can pick up some great deals on their products while you're there. So, if you're looking for some great protection for your RV, then make sure you check out a Tennessee RV FlexArmor event.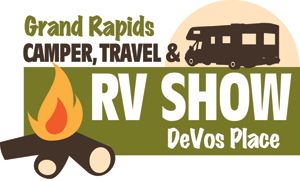 January 12-15, 2023 GRAND RAPIDS CAMPER, TRAVEL & RV SHOW
Come on by January 12-15 at the Grand Rapids Camper, Travel & RV Show Devos Place. We will be at booth #1402 giving demos of our product.
Some of the attractions will be:
RV Accessory Shop
RVers Pancake Breakfast
Cran-Hill Ranch Family Zone

January 25-29, 2023 LOUISVILLE BOAT, RV & SPORTSHOW®
Come on by January 25-29 at the Louisville Boat, RV, & Sportshow. We will be at booth# 3169 giving demos of our product.
Some of the attractions will be:
Saluting Our Heroes
Meet Wakeboard Pros
Wake Zone
Paddle Sports Pool — Paddle Sport Demo Rides
Fred's Shed – How-To-Center Presented By Progressive
Kentucky Department Of Fish & Wildlife
Four Roses Bourbon Lounge
Kids' Trout Pond — Free For Kids 12 And Younger!
Kids' Cove Fun Zone — Free For Kids 5 To 12

Our Warranty is for the life of your vehicle. No hassles, no arguments, we have you covered.

We're committed to providing a stress-free experience to both new and returning customers.

Get in touch with us today to get started on your RV roof repair project!
FlexArmor Technology & Our Warranty
If you're an outdoor enthusiast with an RV, camper, or motorhome, FlexArmor has the perfect solution for you! Our revolutionary sprayed roof alternative is thicker and tougher than any other roofing material on the market. Our seamless technology will ensure that you never have to worry about your RV roof again. And, to make sure you get the best roof repair and replacement for your needs, we offer a free roof inspection with no obligation. Get in touch with FlexArmor in Sevierville, TN today, and start enjoying life on the open road worry-free!
At Tennessee RV FlexArmor, we understand that you want to be assured of both our product and our services. We are proud to offer a lifetime warranty on our FlexArmor material and its application. In the rare event that there is a leak, our warranty covers the FlexArmor material and the immediate roof substrate. We also extend our warranty to cover any leaks around fixtures as they were when the roof was applied. However, the warranty does not cover any additions unless they are brought back to a Service Center for resealing. With Tennessee RV FlexArmor, you can be sure that you'll be happy with our product and services.
FlexArmor RV Roof Repairs around Air Conditioners
Are you tired of costly and ongoing RV roof repairs? Look no further than FlexArmor's uniquely designed RV roof system. Their proprietary process starts with addressing common weak points in RV roofs and ends with a lifetime no leak guarantee that is transferable. Owners across the country are reaping the benefits of the FlexArmor RV roof system, and ending their RV roof repair woes for good. Don't wait - explore how FlexArmor is providing a permanent solution for your RV roof repair needs.
RV Roof Repair
As an RV or camper owner, nothing is better than hitting the open road and seeing the beauty our nation has to offer. Unfortunately, many adventurers have experienced the not-so-nice side of nature or possibly have been involved in a roadside accident. If your roof is in need of repair, trust Tennessee RV FlexArmor for expert motorhome, camper, or RV roof repair services in Sevierville, TN. Our certified repair technicians are specialized in roof and water damage repair with an emphasis on RV, camper, and motorhome roof replacement with our industry-leading FlexArmor Technology. With fast turnaround times, a lifetime guarantee, and exceptional customer service, you can rest assured that when you are working with Tennessee RV FlexArmor, you are working with the best to get your RV, camper, or motorhome roof repaired and get you back on the road!
Get A Quote