We are a top-rated national business specializing in RV Roof repair and replacement. What separates us from the competition is our level of customer service, knowledge, and experience. We take pride in our work and it shows! We understand that your RV is more than just a vehicle, it's your home away from home. That's why we treat every RV as if it were our own. We'll work tirelessly to get you back on the road as quickly as possible so you can continue making memories with your family and friends.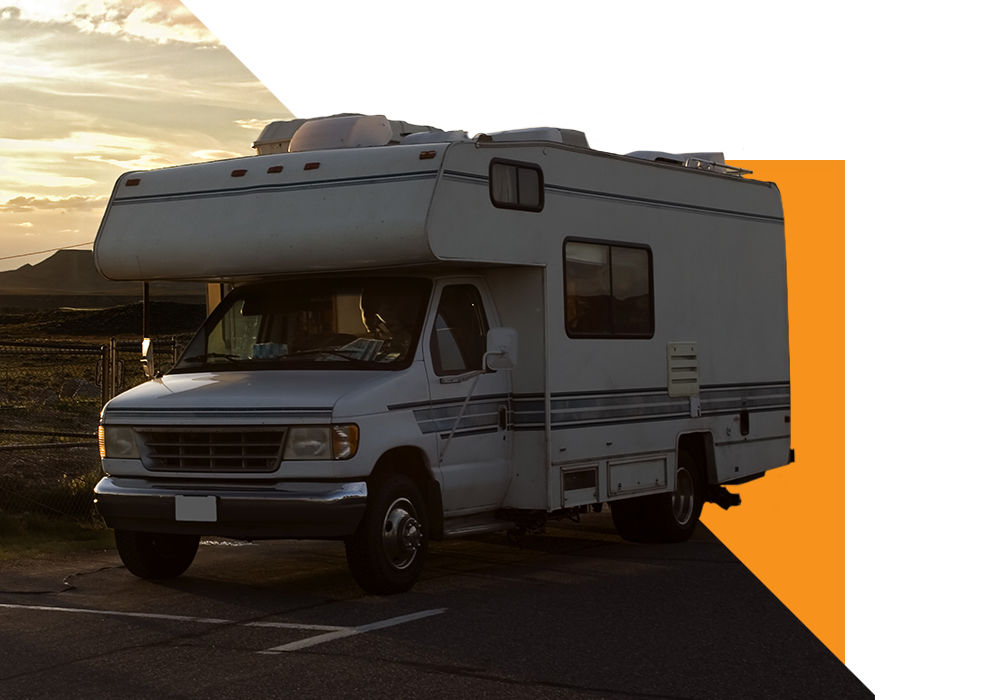 RV Roof Material
FlexArmor is a completely seamless RV roof and is also a tougher material than other RV roofs. This means incidents with trees at your favorite campground won't lead to a costly repair. FlexArmor roofs are 187 mils thick and are three times spraying making FlexArmor roofs thicker than any other options in the industry. Reach out to us today if you have any questions.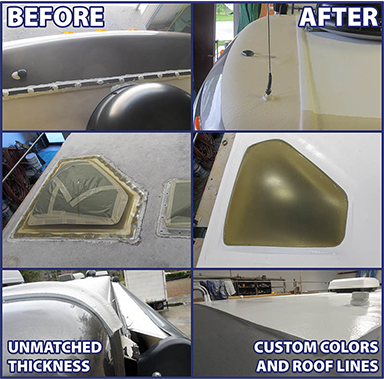 RV Roof Replacement Sevierville, TN
RV roofs take a beating. They are constantly exposed to the elements and are often subjected to tree branches and other debris while on the road. Over time, this can lead to serious damage that can be expensive to repair. That's why we offer RV roof replacements in Sevierville, TN with FlexArmor technology.
FlexArmor is a tough, seamless, and durable RV roofing material that is three times thicker than other options on the market. It is also backed by a lifetime guarantee, so you can rest assured that your investment will last.
Ask us about our Radius Protection package which includes upgrade to metal radius (where available.) new standard vent lids, a refrigerator base and lid, new sewer fixtures, new vent covers. We also offer a free roof inspection with no obligation, so you can be sure that you're making the best decision for your RV.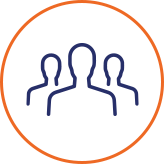 Knowledgeable Staff
Our staff is dedicated to your roof and your satisfaction. We are your RV roof and water damage experts. We have Certified RV Technicians on staff. Your repairs will be done right or not at all.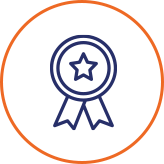 Our Quality Promise
At FlexArmor, we are committed to providing our customers with the highest quality RV roof replacements and RV roof repairs in Sevierville, TN. We pride ourselves on our workmanship and attention to detail, and we stand behind every roof we install. We understand that your RV is a major investment, and we want you to be confident that you're making the best decision for your needs.
We offer a quality guarantee on all of our work. If you're not completely satisfied with the results of your roof replacement or repair, we will make it right. We want you to be happy with your new roof, and we'll do whatever it takes to make sure that happens. We're committed to providing a stress-free experience to both new and returning customers.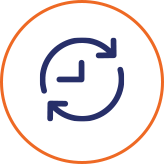 Fast Turnaround
No one likes waiting around for their RV roof to be repaired or replaced. That's why at Tennessee RV FlexArmor, we pride ourselves on our fast turnaround times. We know that when your RV roof is in need of repair or replacement, you want it done as quickly as possible so you can get back on the road and enjoy your vacation.
We can complete a roof in under two days. No waiting months for the other guys to get to you. Not in a hurry? Ask about our drop-off lane. Drop off your coach and we will put a roof on between the appointments.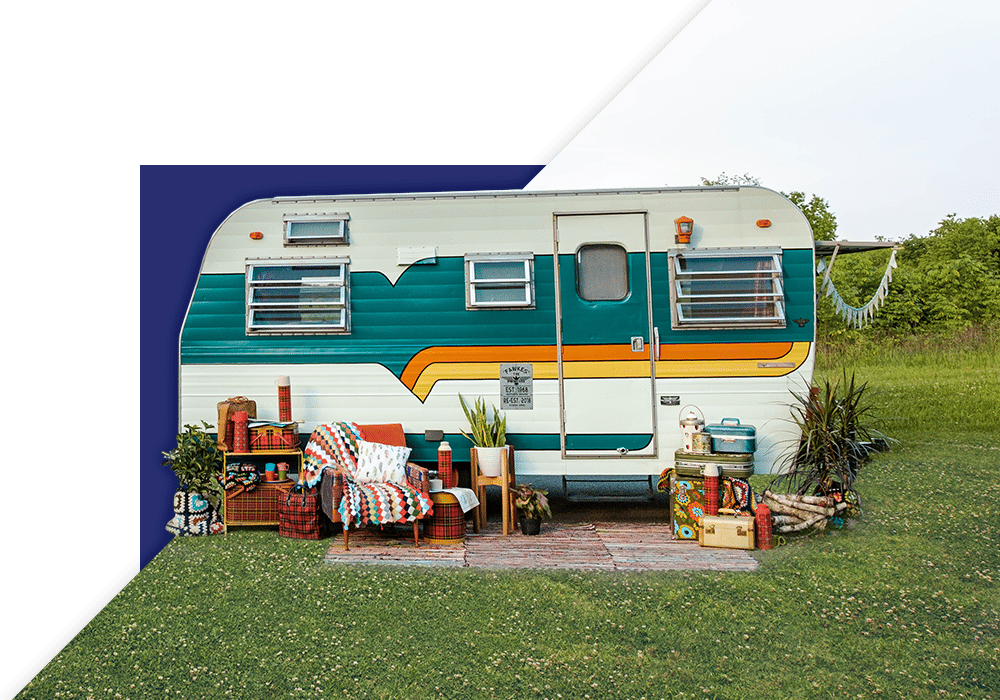 Lifetime Guarantee
You can have peace of mind knowing that your RV roof replacement or repair from FlexArmor will be covered by a lifetime guarantee—a warranty! No matter what kind of weather or climate you encounter, your FlexArmor roof will stand up to the elements and protect your RV for years to come. If you ever have any problems with your FlexArmor roof, simply contact us and we will make it right. That's our promise to you.
Contact Us
If you're in need of an RV roof replacement in Sevierville TN, contact us today. We'll be happy to answer any questions you have and help you get started on the process. Thanks for choosing Tennessee RV FlexArmor!
Get An Instant Quote
Fill Out The Form Below And Get An Instant Quote For Your RV Roof Replacement