State-of-the-Art Seamless RV Roofs
FlexArmor is a state-of-the-art RV roofing material that is extremely durable, and reliable and is likely the last roof you'll ever need for your RV. FlexArmor is the only spray-on RV roof material in the industry. It's thicker than any other RV roof option and it creates a seamless roof, reducing the risk of leaks.
At Tennessee RV FlexArmor, we take immense pride in providing our customers with the highest quality RV roof solutions available, and that's why we specialize in FlexArmor RV roofing. Read on to learn more about this innovative RV roof option, and when you're ready to protect your RV with the best, contact our Sevierville RV roof company for a quote.
The Benefits of a FlexArmor RV Roof

Harder, More Durable Surface

Lifetime, Fully Transferable No-Leak Guarantee

No More Yearly RV Roof Treatments or Recaulking

A 3,500 PSI Tear Strength

Increased Insulation

Decreased Sound From The Rain
FlexArmor RV Roof is three times thicker roof than traditional RV roof materials at 187 mils and includes new standard vent lids, refrigerator base and lid, new sewer fixtures, and new vent covers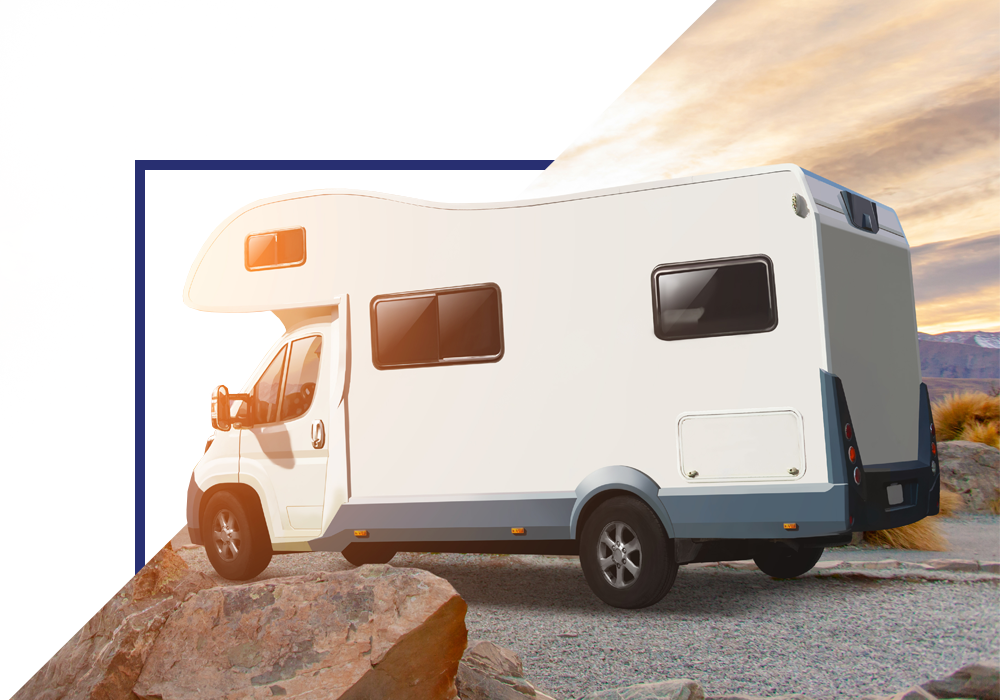 How Is FlexArmor RV Roof Applied?
Most traditional RV roof options consist of a thin layer of roofing material that can be damaged somewhat easily by falling branches and other outdoor elements. With FlexArmor, your RV will be protected by a harder, more durable roof that is three times as thick as traditional RV roof options. FlexArmor features a completely seamless design, further reducing the risk of damage or leaks around caulking.
Our customers often wonder how we can create such a high-quality roof and what the process entails. We begin by removing the old roof and taking it down to the bare basics, or substrate. From there we clean and prepare the surface, ensuring it's ready for us to apply the FlexArmor roof. We always spray the FlexArmor roofing material indoors, allowing for the best coating possible. The roofing material is sprayed on and takes a matter of seconds to dry completely, reducing the risk of any imperfections that could cause problems down the road. We complete this entire process in under two days so you can have a new durable, long-lasting RV roof and be back on the road as quickly as possible.
The FlexArmor Preparation & Application Process
One of the most important aspects of the FlexArmor roof application process is the preparation of the roof. This helps to ensure the roof is applied correctly to a clean surface, allowing for a long lifespan. Our FlexArmor preparation and application process follows these steps:
1. We Inspect the Roof
We begin by inspecting the current RV roof to ensure there isn't any water damage and that the roof is structurally sound. If there is any water damage or roof components that need to be repaired or replaced, we discuss this with the customer and provide a quote.
2. We Document Special Requests
We make note of any special requests from the customer, such as custom colors or the removal of unused components.
3. We Move the Unit Inside and Begin the Preparation Process
We wrap it in plastic, remove and replace any damaged wood, and handle other structural repairs. We strip all of the old caulking and remove the air conditioner, satellites, and other components from the roof. We also replaced the vent pipes and refrigerator base.
4. We Grind, Sand, and Clean
5. We Give the RV a Final Papering
6. This Step Is a Proprietary FlexArmor Trade Secret
While we believe in being completely transparent about our process, there are some things that help to make us the best that we cannot divulge. This step is one of them — but we promise — you'll love the results.
7. We Apply FlexArmor
The FlexArmor proprietary pure polyurea formula is applied by an experienced and trained technician.
8. We Reinstall Your A/C and Other Components
9. We Test All of Your Roof Components and Ensure Cleanliness
10. We Present You With Your New RV Roof
This is our favorite step. We present you with your new durable, long-lasting, seamless RV roof that is guaranteed not to leak!
Request a FlexArmor RV Roof Instant Quote
Are you interested in learning more about FlexArmor? Reach out to the team at Tennessee RV FlexArmor in Sevierville today for an instant quote.